Music Mission



My private students are one of the joys of my life! My mission is getting them making music. In the process, sequential music instruction creates permanent gains neurologically and in terms of focus, confidence, and self-expression that enhance every area of their lives. They share their work in an annual recital. These performance opportunities become memorable life experiences for them and their families.

Studio Policies
Attendance
Our student/teacher relationship is all about musical development. What matters most is consistency and continuous practice. And we all need flexibility at times. Please notify me as early as possible of necessary absences, and I'll do the same.
Cancellations
Please ask to re-schedule rather than cancelling when possible, with at least 24 hours notice. And of course sudden illnesses and emergencies occur. For sports teams and such, please share conflicting dates with me when you get your schedule for the season. We'll make adjustments when possible.
Missed Lessons
Paid lessons missed without notice in non-emergency situations will not be made up.

Punctuality
Please arrive on time. And thanks for your patience whenever I'm working to balance scheduling issues and requests. I do my best, because my students and their families matter to me!
Practice
Students make extraordinary progress when families put regular practice rituals in place and monitor them. Keep the process consistent and enjoyable. In other words, parents are coaches, too. We're in it together.
Payment
Please make payment before or at each lesson, whether you choose to pay monthly, twice monthly, or weekly. Payment methods include cash, checks, EFTs, credit cards, and TakeLessons.com. Please add 3% to credit card payments. Zelle and Venmo are two of my faves these days because they're free. (If you try Venmo, you'll want to set it to private, which isn't its default.) And again, please don't let me teach a lesson while planning to pay later. That gets confusing to me with so many students, which creates stress for me. Thank you. :)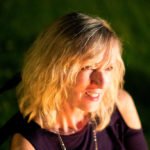 Teresa Young coaches by phone and in person, teaches in Los Angeles, and coaches via Skype outside the U.S.